Big Tits at Work HD presents: Sleeping on the Job episode
Scene Title: Sleeping on the Job
Storyline: Shy Love caught Keiran sleeping on the job again. This time she decided to fire him, but he insisted and decided to tell her why it happens: he's a ladies man that has a stable of women to satisfy every night, which leaves him very little time to sleep. Not convinced in the slightest, she decides to have him prove it to her by fucking her to redeem his position.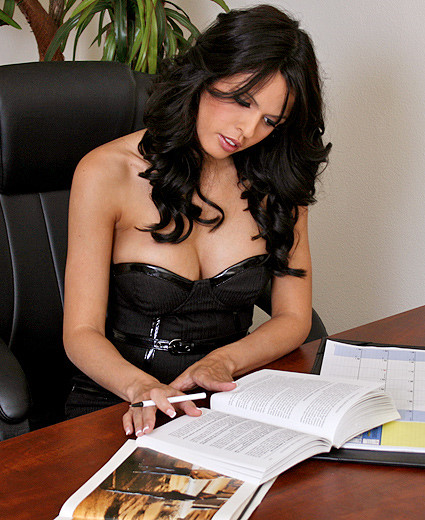 Big Tittied Shy Love Video from her workplace
What people are saying about: Shy Love - Sleeping on the Job bigtitsatwork episode
Comment #1
dcava1231 said: Great big tits at work video, even with her injury, she did great work. I love watching shy Love. Please keep up the good work. I love the stockings on you. Give us more. Thanks
Comment #2
blake25 said: Hey guys this is shy love. I actually was hurt on this set day. I shot a scene the day before on a boxing ring for Brazzers and hurt my back really bad. I am sorry I laid there but was trying to give a great scene without crying. I promise next time it will be better. Love Ya
Comment #3
BiV_aka_funkdoc said: Part of Shy Love's appeal to me is her buck-teethl I find her to llok sexy like that. I'm glad she went back to the long hair. On another note, this was definitely not one of her better performances, she did seem to just lay there for a check as MJ said. I just find it funny how Keiran just comes out and says ::in an English accent:: "well, you see I'm a ladies man..." lol. Nice to see Shy, but next time I hope she steps it up like she knows how to.
Comment #4
walkabout said: great big tits at work video from start to finish good story great wardrobe and good chemistry best scene for a this month please do more scenes like this
Comment #5
robb201 said: I don't think Shy Love is hot at all. Her teeth just ruin it for me. The scenario was average up until the whole "ladies man" shit. Then it just got stupid. What the fuck was with having her call him on the phone when they are in the same room? She was the boss, she should have had a seperate office from her employee's or in this case employee. That wasn't realistic. The sex was average, just hard for me to get into since Shy isn't my type. Overall, an average update. 6/10.