Big Tits at Work presents: August nails her boss big cock before he gets arrested
Scene Title: A bad deal.
Storyline: August was not gonna let her boss Mr. Dera get thrown in jail and lose all his money, so she decided that if he signed over all his cash to her so she could take care of it while he was gone. She's there to take care of him , and boy does she in this scene. With the FBI on his tail Charles still managed to fuck the shit out of this young secretary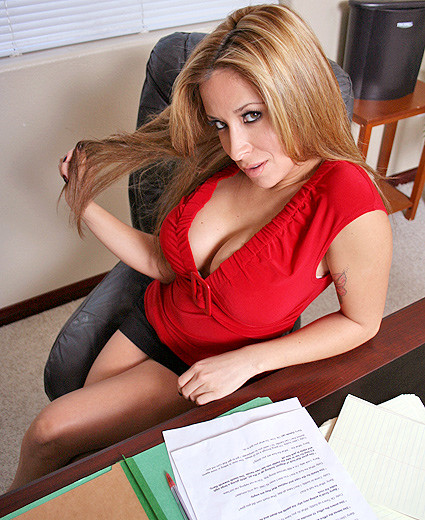 Big Tits Worker August HD Video
What people are saying about: August - A bad deal. bigtitsatwork episode
Comment #1
jean.claude.van.damage said: August is one of my fav Latinas in the biz!!! Keep doing the damn thang August
Comment #2
SEXYDADDY71 said: YOU NEED MORE VIDEOS WITH AUGUST, SHE'S FREAKING HOT AS HELL. IF I WAS IN THAT VIDEO WITH HER I WOULD'VE CAME ALL IN THE TWAT WHILE SUCKING HER TOES
Comment #3
_pantez1 said: I wanted so bad to be pushing my hard cock into her white pantied pussy while she was sucking the other guy off . I just love white panties left on for awhile . Please can we have more of this format. Thank you vINCENT
Comment #4
funkdoc said: August 1-1 was long overdue, and this was worth it. Both acted their part well, and she is just a fuckin sexbomb. A lot of girls on the big tits at work network should look at August in both her acting and fucking because a lot can be learned form her. Her dirt-talk is also super hot. Besides the ususal stupid-ass commentary from Dera, he was decent
Comment #5
MissSnoogans! said: August is a super turn on. I can't get enough of watching her. She has a really sweet ass and knows how to fuck. She took some painful looking doggy from Charles against that table. The bigtitsatwork setup was great and the ending was awesome. Snoogans!
Big Tittied August Picture Gallery From Her Workplace