Big Tits at Work presents: Super huge titted babe sucks cock and gets fucked while at the office!
Scene Title: Alcohol & Emails produce results!
Storyline: Sheila went out over the weekend and emailed a love letter to her co-worker, Derrick, after having a few too many drinks. He wasn't too happy about this since his wife is always checking up on him. Luckily, Sheila meant what she said in the email and was more than willing to help out Derrick in his unsatisfied marriage...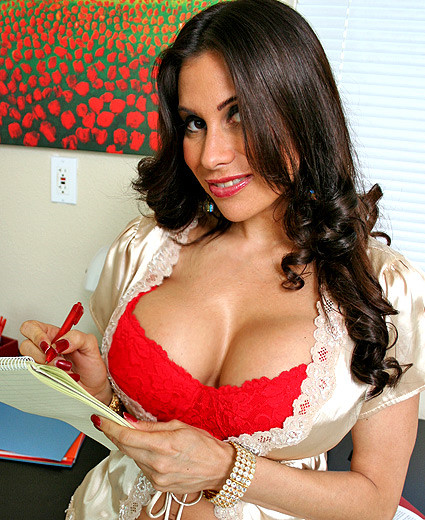 Big Tittied Sheila Marie Picture Gallery From Her Workplace
What people are saying about: Sheila Marie - Alcohol & Emails produce results! bigtitsatwork episode
Comment #1
robertomalone said: I love this hot milf! I love her silly, sexy voice, and her gorgeous body. Her butt is awesome, and as for those tits - I could lose myself happily for days in those beauties. I also love her expression, that look of almost stunned consternation as she is about to be penetrated. Vey sexy! This was a very good big tits at work scenario; Derrick strips her down and fucks her very nicely around the office. Stirring stuff!
Comment #2
trekker500 said: I absolutely love the bush. PLEASE, more girls with lots of bush. It is so sexy to see the natural side of beauty. She has a very nice figure and overall, she is one hot babe.
Comment #3
eagleabc said: Wow. That is one hot body.A number of opportunities, however, were missed that would have addressed more of your subscribers perversions. One-more upskirts and down shirts. Two-get some panty play in there. Three- swallow cum. Just a few ideas that you might wish to consider.
Comment #4
bingome1 said: MORE,MORE,MORE But could Styles give her Blow Job Lessons?? If this girl could learn to suck dick like the girls......She would rule Porn!!!!
Comment #5
bigdick87 said: Please put sheila in bwb she is so hot i would like to see her get fucked in that big ass