Big Tits at Work presents: Big titted blonde police officer Sara vandella getting pounded hard
Scene Title: Officer On Duty...
Storyline: Officer Vandella was given a call to investigate Mikey Butders, a local drug dealer. When she's checking him out at his house, however, she starts to like what she sees. Looks like she won't have to file any reports if Mikey plays his cards right...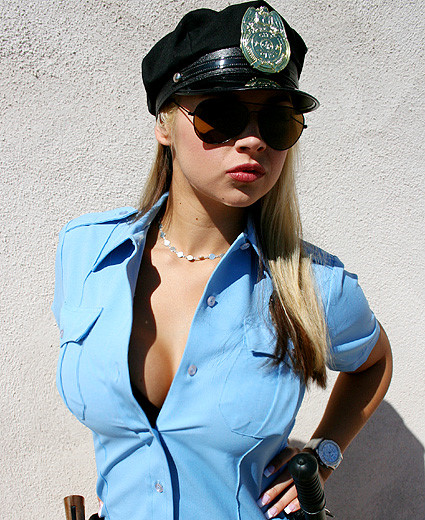 Big Tittied Sarah Vandella Picture Gallery From Her Workplace
What people are saying about: Sarah Vandella - Officer On Duty... bigtitsatwork episode
Comment #1
zayad1 said: Sarah Vandella is smokin' hot and she can suck a mean dick. I never get tired of watching her scenes, she could suck my dick any & everyday.
Comment #2
bosomlover said: Beautiful young girl, gorgous knockers, straight teeth, slender figure. Its a shame she didn't undress a little more so we could see it. I hope to see more of this babe sucking huge cock.
Comment #3
MissSnoogans! said: Before they did there new scene together(Bad Influence), they should have watched this big tits at work video. He absolutely beat that pussy up. Not so much the second time around. Along with the sex being great. I really enjoyed her talking to the camera like they do on COPS. Kudos Brazzers, Snoogans!
Comment #4
gar123 said: Great performance!! Very sexy, but you had handcuffs and did not use them. Would have added extra kink to the scene. I want to see much more of this girl too!
Comment #5
greatstuff2 said: Love it - love that you guys are becoming more creative with the scenes - but please Sarah, take the shades off so we can see you!