Big Tits at Work presents: Ryder Skye wants a bagel with coffee before getting her morning fuck
Scene Title: Satisfying the boss
Storyline: Steven's super sexy boss Ryder Skye, has the worst attitude toward her employees. She's always complaining about their performance. Steven tries his best to please her but she never seems to be satisfied with his work. But Steven never gives up and sometimes he wonders what it would be like to really "satisfy" his little hot bitchy boss.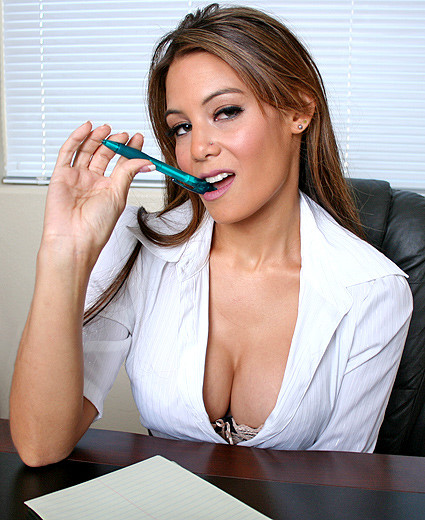 Big Tits Worker Ryder Skye HD Video
What people are saying about: Ryder Skye - Satisfying the boss bigtitsatwork episode
Comment #1
wmcwallace said: I think Ryder Skye is fucking hot and there should definitely be more clips with her...i saw her do a scene on a wicked flick (can't remember the guys name she worked with) but it was hot as fuck! she is definitely an up and cummer!!!
Comment #2
MissSnoogans! said: Ryder is okay. I would say 'Skye; the limit but it might be too late. She has to have a better partner next time. Steven has a really small dick that would go limp often. I would like to see her fuck Billy next time. If her gets her in doggy, she might die. That flat ass of hers will be big time punishment. Snoogans!
Comment #3
ironchef2 said: Holy shit where did you get Ryder Skye? She is fucking awesome!! More more more. Great money shot! She took it well.
Comment #4
NocNoc1 said: This girl has got a GREAT set of store-boughts on her; similar to Savannah Stern, she was clearly small-chested before, because her tits are TIGHT and hard-looking, obviously filled to the max. And, of course, exactly as I prefer them...perfectly fake-looking. Great addition
Comment #5
badkjb11 said: Great legs. Great tits. Nice tats. Hope to see more of her soon!
Big Tittied Ryder Skye Picture Gallery From Her Workplace