Big Tits at Work HD presents: The Medic Special episode
Scene Title: The Medic Special
Storyline: Keiran accidentally slips on the floor at work and hurts his back. When his friend Matt walks in he tries helping him out but he is in to much pain so he calls the ambulance for him. When the paramedics arrive Rachel Starr makes sure he nurses Keiran back to health by giving him 'The Medic Special.'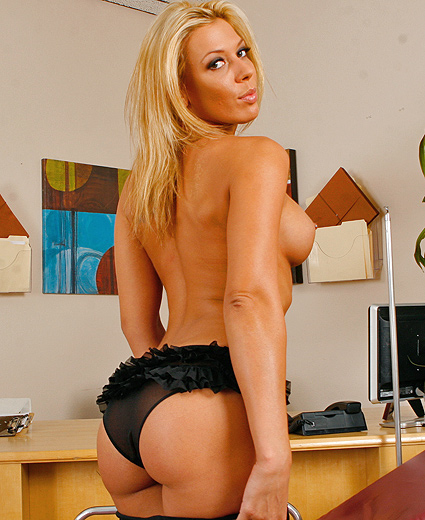 Big Tittied Rachel Starr Video from her workplace
What people are saying about: Rachel Starr - The Medic Special bigtitsatwork episode
Comment #1
LOVE THE HAIR! SOOO DIFFERENT THAN ALL THE OTHER GIRLS. GREATEST ASS ON THE PLANET!! PERFECT TITS! AMAZING ASS CLAP AND BACK ARCH DANCE MOVES!! I LOVE YOU!
Comment #2
Rachel -Change the hair. Nowwww!!!!! Now u look like every other blonde on hair. U were sexy and different with the hair now, it's like looking at another blonde hair blue eyed pornstar with a big booty and decent tits. Change ur hair back please you look way sexier and less generic like all the girls on here.
Comment #3
suprisingly not that good a scene. and don't like her blonde or very white. I like her in dark hair and a tan. this scene was no big deal
Comment #4
she is hot, I liked when she jacked him off at the end instead of him beating it, the tattoo above her pussy is unfortunate
Comment #5
I'm going to have to assume this is the winner of the poll question that Lagina ask members to vote on. Not saying the sex wasn't good. I guess for me too much hype was built around it. I was expecting more than what happen. I don't think I've seen Rachel blow for that length of time. She was even choking on that long shaft. I never like a one sided sixty-nine. I love how she bounces on his face. So glad to see Keiran playing out his role and letting the chick do the fucking. At first I thought he would stiff for the whole scene. Of course he had this miraculous power surge that cure his back injury. I liked the rest of the scene just cause I didn't see any adjusting, pulling, tugging, or jerking her body into position. Nice to see her trigger happy and pretty funny ending. Snoogans!