Big Tits at Work HD presents: Late For An Interview episode
Scene Title: Late For An Interview
Storyline: Rachel was late for an interview when some jerk stole her cab, but he offered to pay for her. Rachel wasn't satisfied and kept cursing out the dude in the car. When she got out she also decided to part with evil words. What she didn't know is that he was the interviewer... but once this came up she gladly dropped her her knees and beg for forgiveness.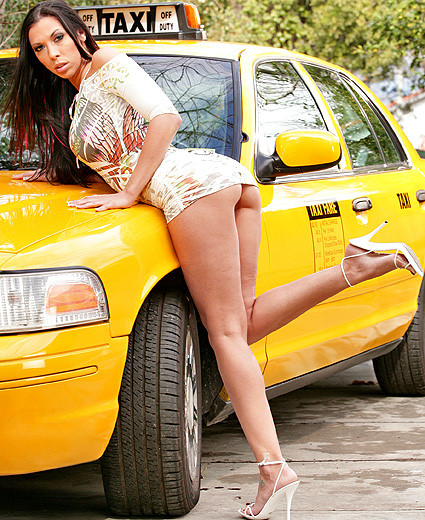 Big Tittied Rachel Starr Video from her workplace
What people are saying about: Rachel Starr - Late For An Interview bigtitsatwork episode
Comment #1
Ricman45 said: The best ass for the cowgirl who rides dick like no other. You win the academy award, Rachel, for best live performance while riding on top.
Comment #2
mikesteed said: I love this Bitch!!!!! She should have a new vid everyday. I can't help but stroke it everytime I see her videos. I own all them on my HD. Her ASS is Awesome!!!!! I'd lick that hole everyday and night. I also love the Flash feature Brazzer have.
Comment #3
RooRWhore said: Mmm, This chick is amazing in too many ways. I wouldn't mind seeing a new seen by her once a week.She is the best!
Comment #4
BiV_aka_funkdoc said: It's almost 6 months since Rachel's last 1-1 scene here, and it was long overdue. Believe it or not, I gree with Robb20 that the whole thing was great except for her flashing in the cab. Good job by Ralph too "I'm a very religious man" lolol. Watchig her suck and fuck was a treat that I had missed. I knew she was gonna get dissed at the end, but it was still funny o see it. This guy Justin Magnum aka Jaromir Jagr's meathead twin has some top conquests here for Brazzers: Lichelle, Nikki, Shyla, Rachel Starr...can't hate.
Comment #5
robb201 said: Rachel did good in this video from big tits at work for the most part. Justin basically did nothing except for the last 10 minutes when he got off the desk. He doesn't fuck good at all. She needed to be pounded hard in this scene and it wasn't there. Ralph was good as the taxi driver, pretty hilarious shit. The scenario was good except for the flashing in the car, that was unrealistic. I think a different guy would have made this big tits at work video much better. She did good for having to do all the work for about 90% of the scene. Overall, average scene. 7/10.