Big Tits at Work presents: Miss Roxxx gets her dripping wet pussy pounded by a thick cock
Scene Title: Your ass has been served!
Storyline: Agent Roxxx is the last chance that the Justice Department has to serve Mr.Lee a subpeona. He is a key witness to help closing down a massage parlor with happy endings. Up till now all agents on the case had one thing in common...small breasts. Now that Agent Roxxx is on the case, she will use her fantastic big boobs to drive Mr.Lee wild and serve him with her sweet pussy and more importantly the subpoena!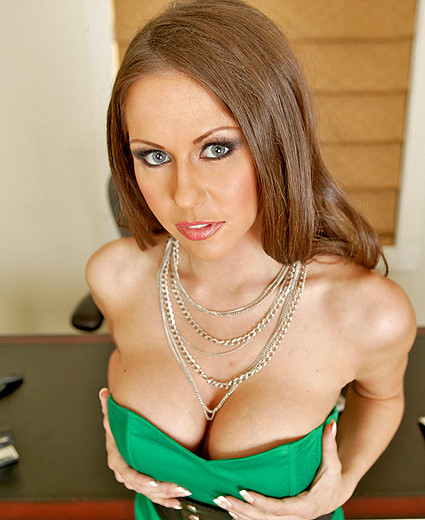 Big Tits Worker Rachel RoXXX HD Video
What people are saying about: Rachel RoXXX - Your ass has been served! bigtitsatwork episode
Comment #1
robertomalone said: It's pinch yourself time again, folks. Yes, it's Rachel RoXXX!! Christ, this girl is stunning. And the outfit she wears in this is as hot as hell! This is another fun bigtitsatwork scene in the Brazzers tradition, and Keiran brings his own brand of quirky humour to his role. Hot stuff! Thanks again, Brazzers, and special thanks to Rachel; she really does make this world a better place.
Comment #2
slidepicker1 said: What a hot sexy body. Why ruin it with those STUPID nipple studs. What a turnoff. Too many tattos is another one. Run a survey, I'll bet most guys prefer no metal with their nipples.Or a million tasteless tattos on a hot woman. Why?Who wants to suck on metal? Not me. I won't even look. Loose the studs. You don't need it.Al
Comment #3
BiV_aka_funkdoc said: Rachel has been a fave of mine since her 1st appearance here on DA like 2 years ago, and ever scene she's been in here has been off the yelzebar, but idk bout this one. I liked the story line & all, but the sex seemed lax. I thought it was going to be a fuck frenzy but it didn't seem to happen. I really wasn't interested until the doggy. Bonus points for watching her get dressed. Still love ya RoxXx
Comment #4
Yahoothedude2 said: I want to bake Rachel a batch of cookies and a chocolate cake, and then after dinner we would watch the Never Ending story and sit on the couch, and then go to the local pub and play darts. Of course we would get a sitter for the kids, cause we're responsible like that.
Comment #5
MissSnoogans! said: This wasn't a bad story. Thanks to the added voyeur shot of RoXXX getting dressed. I really didn't get into the sex until the underneath bowl of head shot. I personally liked the different angle. Sometimes change can be for the better. When she mounted for doggy was hot. Even though she didn't stay in that position. When the moved to the side of the desk, Keiran tried to move heaven and earth. He was pounding her like he had a gun to his head. Too bad they didn't use a couple more positions. I think RoXXX needs to say motherfucker more often in her scenes. Snoogans!
Big Tittied Rachel RoXXX Picture Gallery From Her Workplace