Big Tits at Work HD presents: Cause The Copy Boy Says So! episode
Scene Title: Cause The Copy Boy Says So!
Storyline: Nikki is the new dish in the office who is about to learn the hardway about asking before touching when she uses Charles copy machine without his permission. She's made him mad so the only way he is gonna copy anything for her is if she shows him some T'n'A, followed by S'n'D...he's about to xerox that ass baby!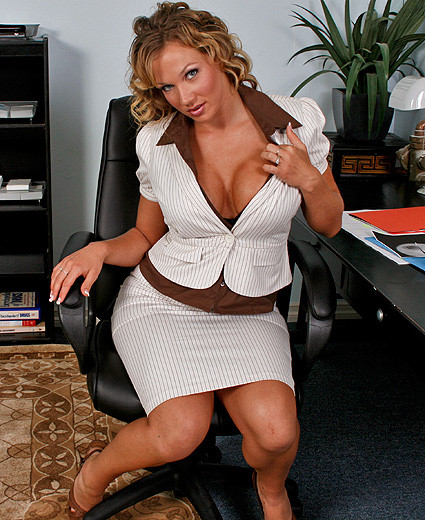 Big Tittied Nikki Sexx Video from her workplace
What people are saying about: Nikki Sexx - Cause The Copy Boy Says So! bigtitsatwork episode
Comment #1
RTMNCB said: Really hot and sexy. This model is an all around top of the line and very believable. Keep her busy please.
Comment #2
Syncmaster6 said: Nikki is the best porn star in the world, great body and face, nice rack, and knows what to do with a big dick. If I was the guy I would gladly do this big tits at work video with her for free. Hear that brazzers?? I'LL DO NIKKI FOR FREE (wink wink)
Comment #3
Bootyfred2 said: Nikki is a wonderful Woman and he has a delicious Body and a kissing Ass Beautiful!!! I love it!!!!!
Comment #4
Nikki_Sexx said: I read some of the comments... ha ha.... and yeah.... the plot/story line was kinda dorky, but it was fun. And how often do we get the opportunity to fuck in the office... not enough!!! I know because I was in some corporate bs for the longest time doing sales.... everyone was always in such a bad mood and they should have had more sex breaks! It would have been the best job ever.... and everyone would have been much happier and alot more productive. Fucking for copies is waaaay better than having to sit through more meetings or be added to some waiting list..... I love sex. If only this was a real scenerio.... I would have been CEO at my last job in no time.
Comment #5
sirsol said: great video from bigtitsatwork, this girl is really hot, ok a little bit of XS chub but nothing too much and who wants a mop stick anyway. man this dera guy knows how to give it to the girls, i dont think porn is about the guy but he can make a huge difference. this girl was really into him and she said at least 5-6 times "it's really deep" the only complaint its the sceneario - this has some sl worying overtones of sexual harrasment - someting that cannot be acceptable and thru'ot the scene they kept banging on about "how many copies do you want?" this really spoilt it. IMO porn shuold be just porn, forget all the elaobrate plots/stories, these ppl are not actors (clearly) and should be expected to get into long winded scripts dialogue.