Big Tits at Work presents: Nikki Benz gives a titty motivation to her employee manager
Scene Title: A Means Of Motivation
Storyline: Seth, the project supervisor was kind of slacking off and Ms. Benz was getting upset. She decided to go down to the construction site and have a talk with him. Seth suggested that maybe if he was motivated enough he could motivate his men to finish the job in time. Nikki knew exactly how to motivate him, with her enormous tits in his face...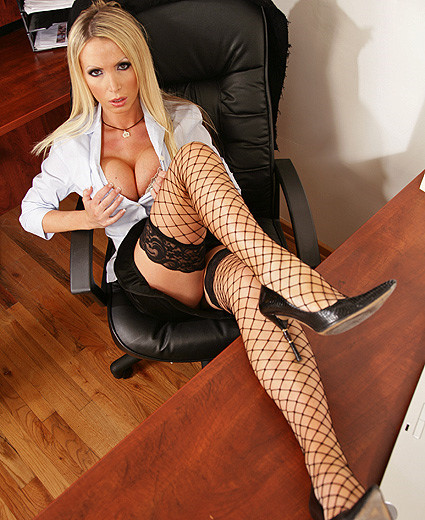 Big Tits Worker Nikki Benz HD Video
What people are saying about: Nikki Benz - A Means Of Motivation bigtitsatwork episode
Comment #1
_ said: "fuck those big juicy fucking tits!" "drill that fucking pussy mister construction man!" "I'm gonna fucking ride that cock!" "I'm gonna fucking fuck that cock!" "make those big titties bounce!" "I wanna fuck you until you're ready to cum on my face!" "thats a big load!" "wow!" -Nikki Benz- out of the mouths of babes!!!!!!!!!!!!!!!!!!!!!!!
Comment #2
Jackpot123 said: nikki is gorgeous, so sexy, id do whatever she said to lick and fuck that sweet pussy
Comment #3
robb201 said: LOL! That big tits at work shit was funny when Seth ripped the helmet off the dude, but the strap was still on his head. The dude could barely keep a striaght face. Nikki definitely couldn't stay in character, but she's always able to make a good scene regardless. Seth played his role fairly well, but I don't think he was the right guy when it comes to fucking Nikki. Overall, 8/10.
Comment #4
Nacho_Boobie said: What can I say about Nikki, that I haven't already said. She's not only the best Pornstar on Brazzers, but one of the best Pornstars of all-time. I'd put her #1 on my list. Tits, ass, face, body - all perfection. She's one of the best actresses and she fucks & sucks like a wild animal. Just can't say enough good things about her. Thanks for continuing to bring her back. As others have said below, there's never enough of Nikki. A weekly or monthly update with her should be mandatory.
Comment #5
katie11 said: nikki benz is fucking amazing. she sucks dick second to none, took an amazing facial, and drooled cum out of her mouth!!! what else could you expect from a pro?? i'm not sure seth is the guy to fuck the hell out of nikki (size of his dick) but he sure beats alec, barry, or ralph any day of the week and delivered a tremendous facial. you are almost guarteened a 9 star scene with nikki benz no matter who she fucks. she attacks a dick from the start of the scene and after the cumshot and acts like she enjoys what she is doing! thanks brazzers for providing more nikki!! i'm not sure who the best fuck is eva or nikki, i say both????
Big Tittied Nikki Benz Picture Gallery From Her Workplace