Big Tits at Work presents: Big titted bank owner fucks her client to keep him happy
Scene Title: Customer satisfaction
Storyline: Mr. Charles Dera was unsatisfied with the service and what the bank had to offer. But when he met Mikayla she reassured him that she was ready to do everything to keep him as a client. Minutes later Mikayla was all over Charles , showing him just how much of a treasured client he is.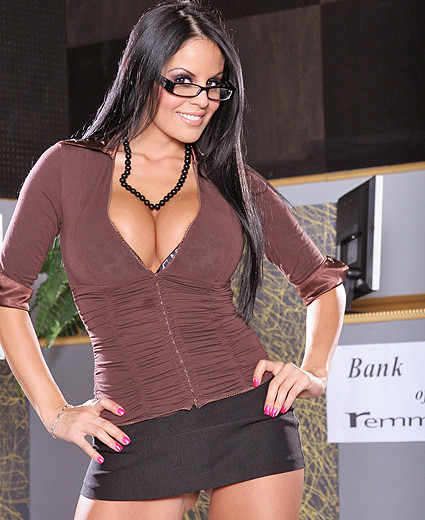 Big Tittied Mikayla Picture Gallery From Her Workplace
What people are saying about: Mikayla - Customer satisfaction bigtitsatwork episode
Comment #1
AA-lister said: that outfit was made for Mikayla. she looked drop dead gorgeous. i'm in love with her. i was so hard because of the way she looked. and who wrote the guy story lines? i coulnd't stop laughing when he said to the gorgeous Mikayla "let that dick disappaer into the abyss!" he did sound like a serious perv with his screams. kind of creepy. otha than that, i cant get over how sexy she looked in this big tits at work video.
Comment #2
kulleo85 said: Mikayla and Ariel would have been so hot together in this scene... oh well, Mikayla made this scene... the dude sucked
Comment #3
EdgardoJose1 said: Mikayla is incredibly sexy ans she's got a beautiful, rounded ass; perfect ass. She must be in more scenes but soon.
Comment #4
SE1m0N said: She's pretty damn close to perfection! Really beautiful and a great performer. Can't have enough of her on this site for me.
Comment #5
snappy1313 said: The only reason I signed up was for her. Shes fucking soo beautiful, I would give anything for one night with her.