Big Tits at Work HD presents: Special Attention episode
Scene Title: Special Attention
Storyline: Sales Rep Barry is in an interesting situation in the office. His extremely sexy boss Miss.Monroe seems to have a soft spot for him. Now this would be fine and all but unfortunately he's married. When Miss.Monroe calls him in her office and tells him shes needs special attention, he tries to tell her he's married. Miss.Monroe could care less about his wife, she's a powerful woman and always gets what she wants. A good hard fucking on her desk and she was happy!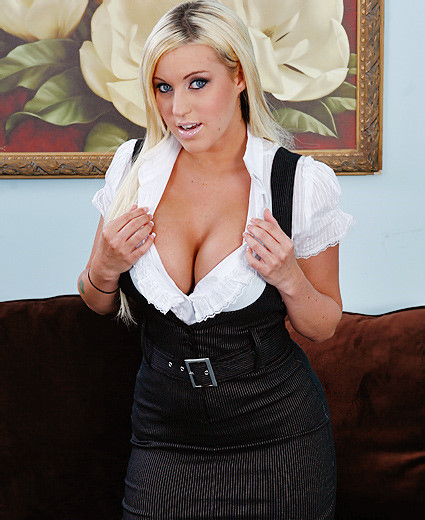 Big Tittied Memphis Monroe Video from her workplace
What people are saying about: Memphis Monroe - Special Attention bigtitsatwork episode
Comment #1
DickGozinya said: LMAO HenryD1...I was thinking the exact same thing. I LOVE Memphis Monroe. I'd straight-up suck a fart out of that woman's asshole...
Comment #2
HENRYD1 said: wow, i love the "she's chunky, but i'd do her" and the "she's not that hot" crap, dude, you are using the internet for porn, no need for crappy comments, and personal opinions, just jerk off be happy, and stop being a shithead
Comment #3
MissSnoogans said: Her outfit reminded me of what Alanah wore recently. I think the story should have played out one more step. Before she calls Barry into her office, the other dude takes an ass chewing for something that wasn't his fault. Of course Barry gets the royal treatment as the big tits at work video showed. The POV was a decent amount though the titfuck was better than the head. The doggy was rather tame for my taste. The action picked up tremendously in cowgirl. Both trading the control back and forth was exciting. The reverse cowgirl wasn't bad either. The only thing rocking about mish were her boobs. After seeing his last couple of scenes, I found this disappointing. The cowgirl was well worth viewing though. Snoogans!
Comment #4
Elseaa said: I love Memphis Monroe. Always watching her video. Sometimes in slowmotion.
Comment #5
kutulu2 said: why dont you teach those idiot how to gape a fuckin pussy before getting them here? dam, memphis is telling him "spread my pussy" and he is like "huh?" get rid of these retards, and get guys who know how to gape a pussy