Big Tits at Work presents: Jenny wants a part of the winnings by fucking the winner
Scene Title: Winning Big with the Lottery
Storyline: Keiran is head over heels over his co-worker Jenny Hendrix. All he does all day is stare at her big tits instead of doing his work. Jenny knows about his obsession over her but doesn't want to know anything about him until he wins the 20 million dollar lottery jackpot. Finally, the tables have turned and Keiran not only wins the lottery, but wins over Jenny's big round tits.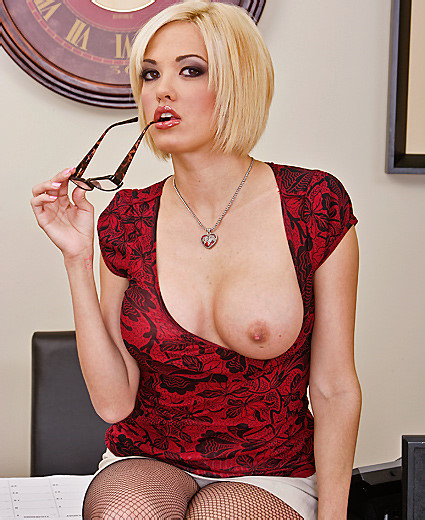 Big Tits Worker Jenny Hendrix HD Video
What people are saying about: Jenny Hendrix - Winning Big with the Lottery bigtitsatwork episode
Comment #1
walker1 said: lol good acting but lottory on 20 million euros is not exist. and if he has won real that much he was lot happier than this video. as that chick every one can tell her breast are not natural. was that guy on that airplane video too?
Comment #2
pornomania said: wow ! i think she should do a big tits at work episode with just getting ramed from behind. she has a great ass, and she loves to stick it out . i would love for her to work with me and i win the lottery. she is very sexy showing attitude. go jenny..lol
Comment #3
ilovecake said: Great acting! I really believed she was only having sex with this guy for the money.
Comment #4
BiV_aka_funkdoc said: I really enjoyed the story here. Hendrix can play a cunt really well. Loved that camera shot when KL turned around of her with her tits out, her nupios are quite appetizing. Then she bent over the desk and ripped her stockings and I almost lost my mind. I love how they fucked for a period where they were both fully clothed. Some pretty interesting postions with that desk I liked, I was just disappointed in the doggy cuz KL didn't give her the long stroke pounding to get that ass jigglin...and where on earth was the cowgirl??!! Besides that, this was ill.
Comment #5
MunkyX2 said: Keiran failed on the money shot... but Jenny made up for it. I love the moaning... the heels... the glasses... and I love watching a woman rip her own close open. Fuckin' tasty.
Big Tittied Jenny Hendrix Picture Gallery From Her Workplace