Big Tits at Work presents: Busty Juggs Gina Lynn is pumped hard by big dick
Scene Title: Fair trade
Storyline: Cheyne stormed into Gina's office protesting about Gina taking his parking spot again. Gina tried to calm him down saying that his spot was more convenient for her since she wears high heel shoes and that the spot the company had given her was to far away from the office. Cheyne didn't seem to be willing to give away his spot so easily so Gina decided to use her charm to convince her fellow co-worker to give her that spot.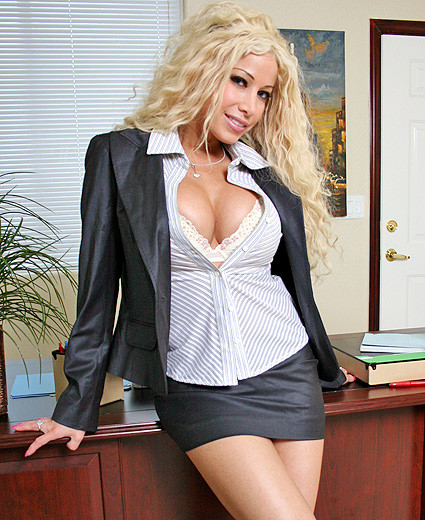 Big Tits Worker Gina Lynn HD Video
What people are saying about: Gina Lynn - Fair trade bigtitsatwork episode
Comment #1
eagleabc said: Great job on cum swallowing Gina. You have a sexy with magnificent tits, ass and pussy.
Comment #2
MissSnoogans! said: Her body looks way to good for clothes. Everyone favorite Ava has to wear clothes. We would have never saw Savannah Gold hot sweaty body if she would have kept her clothes on. I bet everytime you guys walk pass a mannequin your cocks gets hard. Snoogans!
Comment #3
webloner said: Big HURRAH for you guys this week updates had been so far excellent. These are the quality sluts we want. AAAARRRRRR.. Gina you still have me hard. Let go to the video tape... hehehehhehe
Comment #4
RuckFules said: Good lord, all the women on BTAW should dress like that!. But yeah, I agree with the people here that thing keeping clothing on, or just taking them off later in the video would have been better.
Comment #5
francisco5291 said: Oh i forgot, She has one of the best butts i have ever seen, she looks the best when she is doing doggie or riding the guys, what a view. She should do a scene with rachel starr.
Big Tittied Gina Lynn Picture Gallery From Her Workplace