Big Tits at Work presents: Gorgeous restaurant managetr Eva Angelina fucked to keep her job
Scene Title: Cock or Walk
Storyline: Restaurant manager Eva Angelina just got caught stealing money from her boss. Now, rather than fire her, her boss is giving her an opportunity to keep her job. Eva had been taking money to cover for her husband's gambling problem, let's see how far she's willing to go for him.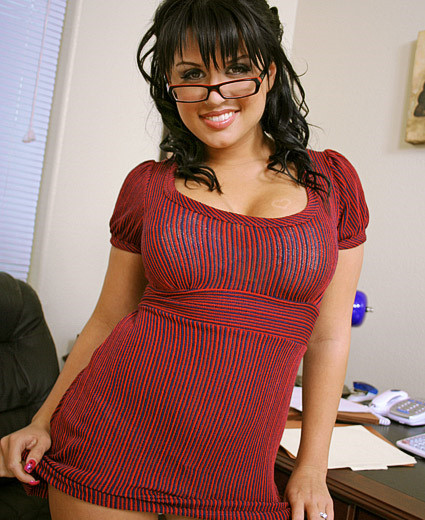 Big Tittied Eva Angelina Picture Gallery From Her Workplace
What people are saying about: Eva Angelina - Cock or Walk bigtitsatwork episode
Comment #1
cnentwick said: It's all about Eva's Pussy and that look in her eye. It gets me everytime. Without a doubt, a nice big fat juicy pussy. I would suck on it for hours.
Comment #2
dooran1 said: Man I fuckin love Eva, probably the most beautiful woman in porn right now imo. Dude had to be embarassed, slouch ass muhfucka.
Comment #3
redhot1 said: You're Hot but there doesn't seem to be anyway to press the watch movie button and watch on a dialup modem
Comment #4
daveb998 said: Eva rocks, shame the guy couldn't keep it 'rock' hard! Eva just commands your attention!
Comment #5
scud55 said: I Love Eva! I liked that she kept the bra on but the panties and dress should have stayed on as well. Still another great Eva and big tits at work scene!