Big Tits at Work presents: Busty secretary fucks her boss for a promotion
Scene Title: Raising the stakes
Storyline: Brooke was tired of being the stay late secretary. She was also getting irritated with the other secretaries getting raises left and right. She decided to take initiative. After her weekend, a new Brooke came into the office. OH boy was Mr. Knight surprised to see her with a mini skirt and showing all the cleavage she could. She got the raise she wanted, Mr. Knight couldn't resist her big tits.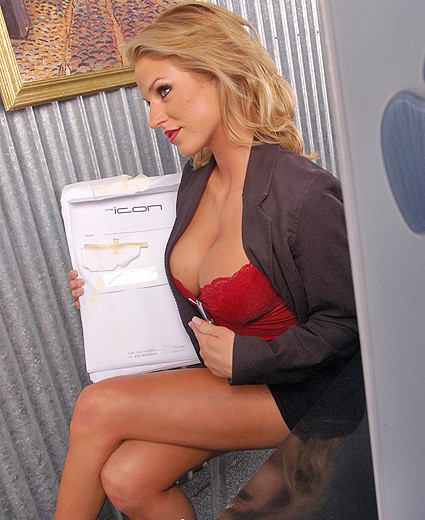 Big Tittied Brooke Belle Picture Gallery From Her Workplace
What people are saying about: Brooke Belle - Raising the stakes bigtitsatwork episode
Comment #1
2a5df said: Brooke need's a big black boss, the big tits at work scene is hot, but would be SO much hotter if she were pleasing her big, hung black boss s
Comment #2
817 said: I had never heard of Brooke Belle before joining this site, but hot damn! she has quickly become one of my favorites. can you plz put her in a scene with Bree Olsen?
Comment #3
funkdoc said: Brooke has what I like to call a "fuck-me face" and I love it. Did I watch the same scene as robb20? It seemed to me that Alec took care of that shit...and again, I like the different set; glad to see these scenes can be shot in places other than the house.
Comment #4
stizz3000 said: props to brazzers the brooke scene is fire, and Im really feeling the upcoming lineup of chics sara j, harmony bliss, j fire, etc... this is one of the times when Im glad Im a member and I might reup for another year keep bringing fire. stizz out!!!!!!
Comment #5
alldaynallnight said: im really starting to like brooke a lot more. shes sexy and has good chemistry with her partners. not to mention her hot piece of ass and her big titties. tight lil pussy too.