Big Tits at Work HD presents: Award-Winning Presentation episode
Scene Title: Award-Winning Presentation
Storyline: Bra sales are down at Brazzers Bra Co. and Miss Astin has to present a solution to her coworkers. After finishing her presentation and impressing her boss, coworker Mickey Butders will give her the award she deserves, a nice pussy-pounding session in the conference room!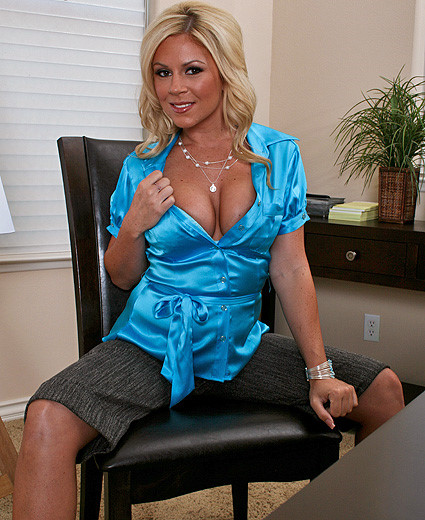 Big Tittied Ahryan Astyn Video from her workplace
What people are saying about: Ahryan Astyn - Award-Winning Presentation bigtitsatwork episode
Comment #1
muska692 said: Ahryan Astyn is perfect! I don't care if people think this scenes is sub-par. As long as we get to see more of her. Only problem for me was the lighting. Too dim and slightly yellow. In any case, I think Brazzers should do a scene that mimics an episode of ESPN's Around The Horn. Mikey Butders could play the role of the host because he looks a lot like Tony Reali. Maybe they can have guests that debate who's the hottest female star, and who ever wins gets to fuck her. Or, it could be a panel of female guests who debate and get to fuck the "Tony Reali" character during their "face time". Make it happen!!!!
Comment #2
Reveria said: Ahryan, you are very beautiful. don't listen to any of the morons who call you fat. [insert sarcasm] I bet they have an Olypian physique themselves [/end sarcasm]. you go girl, I'm gonna check out your other scenes
Comment #3
ahryan_astyn said: Hey everyone! I would just llike to clear up some stuff that has been said about me..First, IAM NOT a fucking cokehead.!. Yea I have experimented and Jayden was right there doing it with me...She is a bitter,unhappy,LONELY bitch that has nothing better to do then TRY to trash my name...Second, Iam 5'5 and weigh 125lbs!! I dont think Im fat! I go to the gym4-5 times a week! Unlike a lot of these skinny twigs in the business, I like to eat! I do eat healthy, but if there is something I want, Im not going to deprive myself from it! So please,if your gonna say something rude towards me just keep your comments to yourself...Thanks...
Comment #4
MissSnoogans! said: It wasn't that bad of a scene. I love Mikey Butders. Please get him more often if possible. Well after the comment made from Jayden, I hope Ahryan doesn't go on a coke binge. All it takes is some eating right and working out. It's not like you chicks don't have time. Although coke is the simple route. I think she looked fabulous. I hope to see her in something sexier though. If she thinks this wasn't her best work. I can't wait to see more of her in action then. Snoogans!
Comment #5
ahryan_astyn said: Hey everyone! I am sooo happy to announce that I shot for brazzers today!!! It was a game show scene with Tommy Gunn...It was fucking amazing!! So hott...Also there are 2 scenes I have shot for them a long time ago that arent even out yet...Dr. Adventures with the amazing Danny Mountain and Real Wife stories....Dont know whats taking so long..But back to the big tits at work scene today...The photographer was so wonderful we took some hott ass pictures that i hope you all will enjoy!! Im VERY excited about this one!! MWAHH XOXO!